Exhibition in Dunblane Museum during May of Leighton Library's 1776 American Atlas
Added at 10:09 on 12 April 2022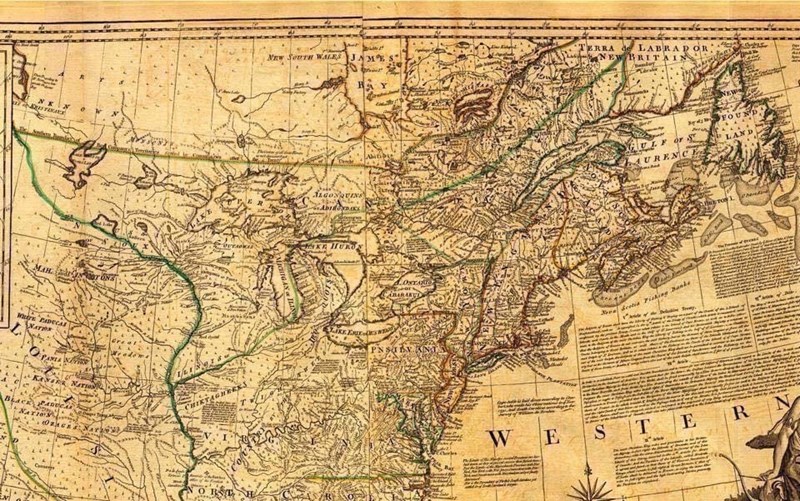 During the month of May 2022 there will be an exhibition in Dunblane Museum of Dunblane's historic Leighton Library's 1776 American Atlas.
Described as "A geographical description of the whole continent of America composed from numerous surveys by Major Holland et al engraved on 49 copperplates by Thomas Jefferys" this precious tome was printed in 1776, the year of the American Declaration of Indepedence.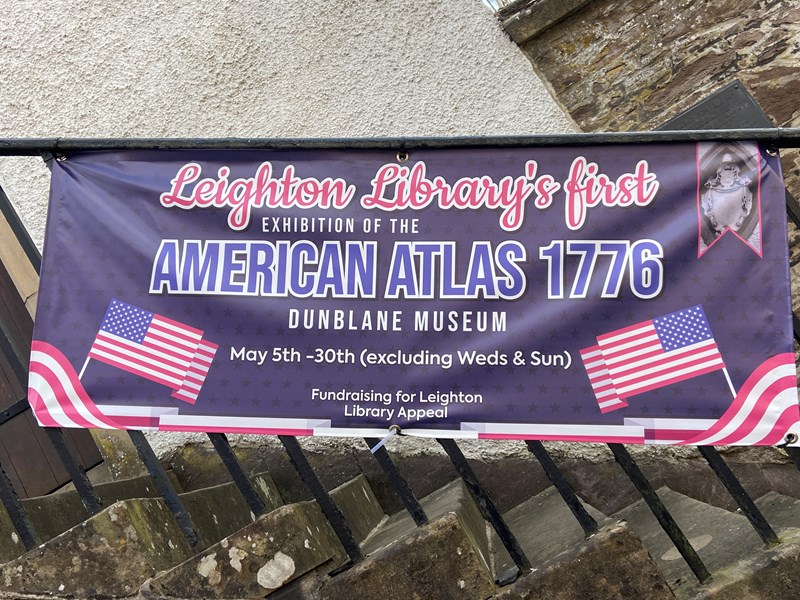 Samuel Holland was First Surveyor General of British North America, and Thomas Jeffreys was Geographer to King George III. The atlas features maps of the Americas from the Arctic to Cape Horn.
Conservation work has recently been completed (thanks in part to a grant from the Dunblane Wind Farm Community Fund) as the atlas has been popular with visitors and the maps suffered from folding and re-folding over the centuries.
This exhibition has been curated by the University of Stirling's Helen Beardsley (Academic Liaison Liaison) and Dr Gyorgy Toth (Lecturer in History)
Dunblane Museum is right across the road from Dunblane's historic Leighton Library. For directions to Dunblane Museum click on the following link: https://dunblanemuseum.org.uk/getting-here/
Dunblane Museum opening times:
Monday 10.30am-4.30pm
Tuesday 10.30am-4.30pm
Wednesday CLOSED
Thursday-Saturday 10.30am-4.30pm
Sunday CLOSED
Please note that as Dunblane Museum is entirely run by volunteers it may be necessary to adjust the opening times at short notice so visitors are advised, if planning a visit specially, to get in touch with the museum to confirm opening times.
Admission FREE - donations are invited
Please support the Leighton Library Restoration Appeal to help ensure Dunblane's historic Leighton Library can continue to be enjoyed for future generations - use the following link to give a donation: https://www.leightonlibrary.org.uk/support-us